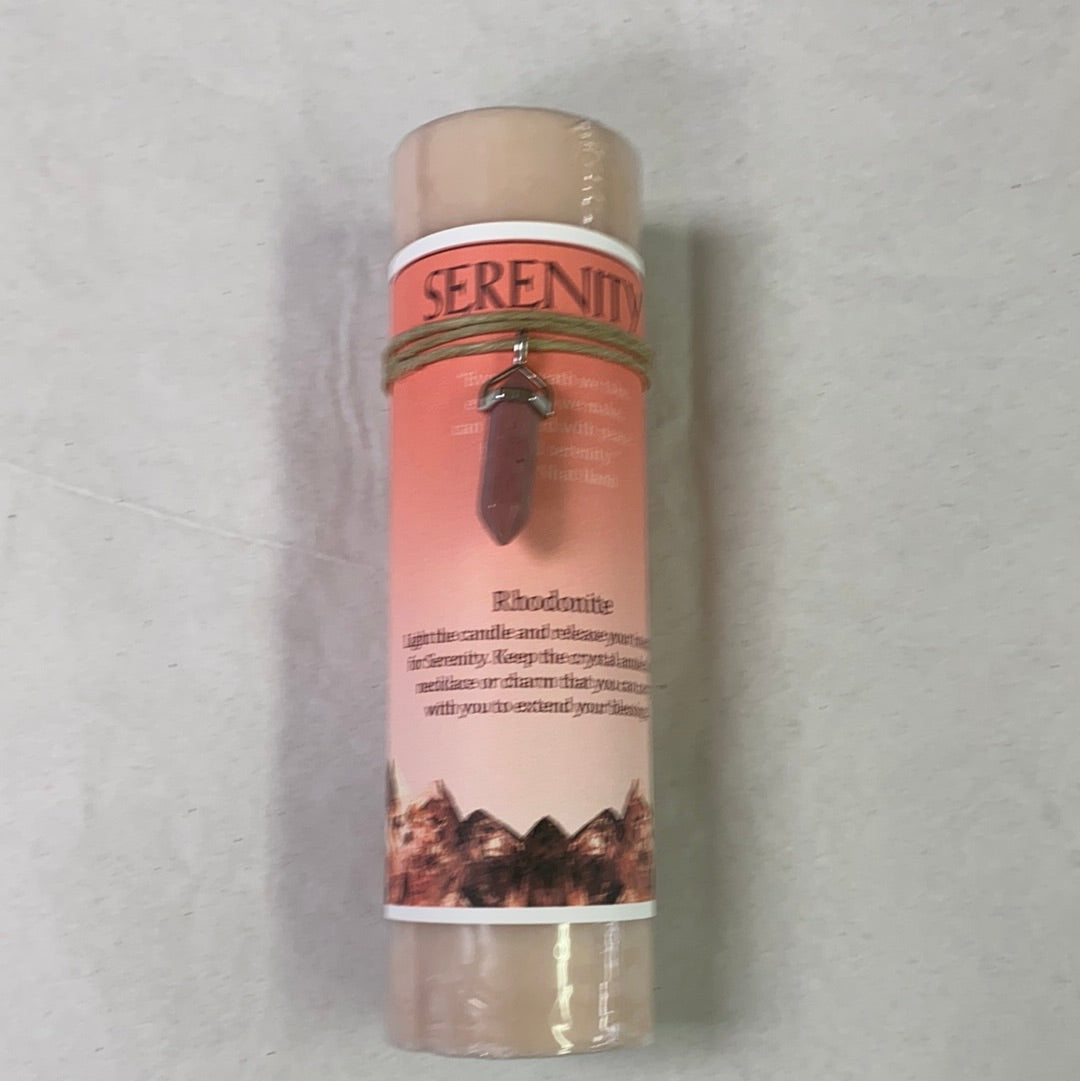 Serenity Crystal Pendant Candle
Regular price
$18.00
$18.00
It's time to embrace a peaceful and stress-free life! This Serenity Crystal Pendant Candle promotes blissfulness in your surroundings. The crystal candle can add harmony to your life. It has an alluring fragrance that makes your space serene and refreshing. 
The Rhodonite amulet promotes love and compassion! This crystal amulet has a connection with the heart chakra. It will help in healing your emotional trauma and suffering. You will have a more forgiving attitude within you! The lovely amulet will let you live a joyful and carefree life.  
Product Detail:
Rhodonite
"Every breath we take, every step we make, can be filled with peace, joy, and serenity."  Thich Nhat Hanh 
Light the candle to release your intention for Serenity.  Keep the crystal amulet as a necklace or charm that you can carry with you to extend your blessings.
Size: 6.5" x 2" Pillar

Burn time 64 Hours

Hand-Poured Pillar Candle

Fragrance: Peach

Color: Lite Orange

Paraffin Free

Lead-Free Wick

Made in the USA

Includes Rhodonite Double Pointed Pendant 1 1/4"
Note: Remove all packaging before lighting, and never leave a lit candle unattended.