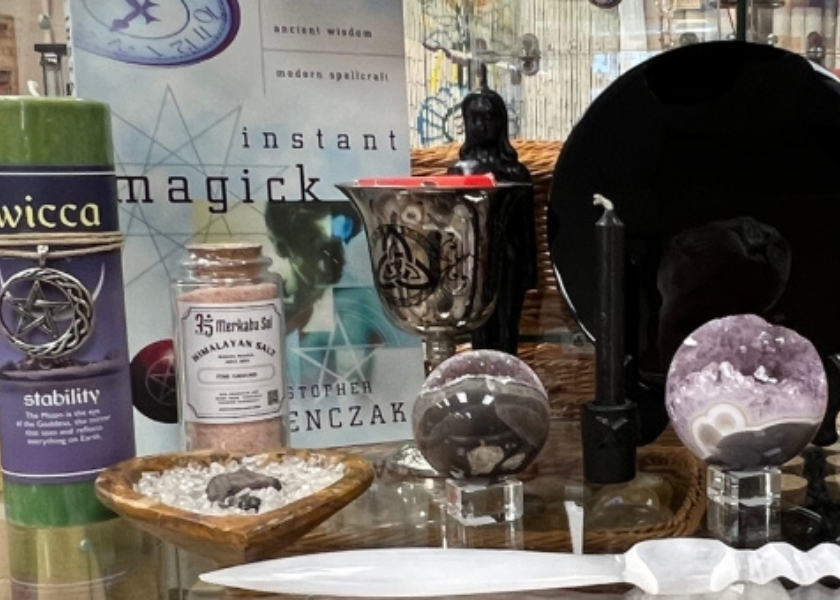 WELCOME TO MERKABA SOL
metaphysical, crystal & Chocolate Shoppe
About Us
Merkaba Sol opened in 2010 and is Augusta Maine's oldest metaphysical and crystal Shop. In 2020 we expanded the shop by adding The Chocolate Shoppe at Merkaba Sol.
Stones, Stones & More Stones
Featured Tumbled Stones
The Chocolate Shoppe @ Merkaba Sol
Introducing the newest addition - The Chocolate Shoppe @ Merkaba Sol
Here you'll find your favorite candies from white, milk & dark chocolates, caramel, peanut butter, coconut, jelly, peppermint, gummies, espresso beans, covered fruits & nuts, sugar free and so much more!!
49 Flavors Jelly Belly Beans
This jelly belly candy treat is the ultimate gift for holiday celebrations. Get the 49 super delicious flavors in your gourmet candy treat!
Dark Chocolate Espresso Beans
The espresso beans candy is simply delectable and fits well as a pick-me-up snack treat as it has caffeine Munching on this dark chocolate candy is always a fun experience. 
Candy, Candy & More Candy
A Few Sweet Treats
Earth Medicine
Herbs & Supplies
Earth Medicine
Herbs & Supplies
See what people are saying
★★★★★

This place is amazing. Has everything you need for spiritual supplies and to decorate your house or even things for your car. Easy to find on Water St., Augusta, ME The people are very friendly and very helpful
★★★★★

i went there once and feel in love!! they have an amazing amont of crystals i got amazing vibes!! 10/10 i'm going there a lot. i hope a lot of more ppl go there because y'all missing out!! SUPPORT SMALL BUSINESSES!!
★★★★★

My favorite place ever!! What could be better than a shop full of unique gifts like candles, crystals, chocolates & being greeted by a cute pup!?! If you have not been, it's worth the trip to Merkaba Sol for sure!!