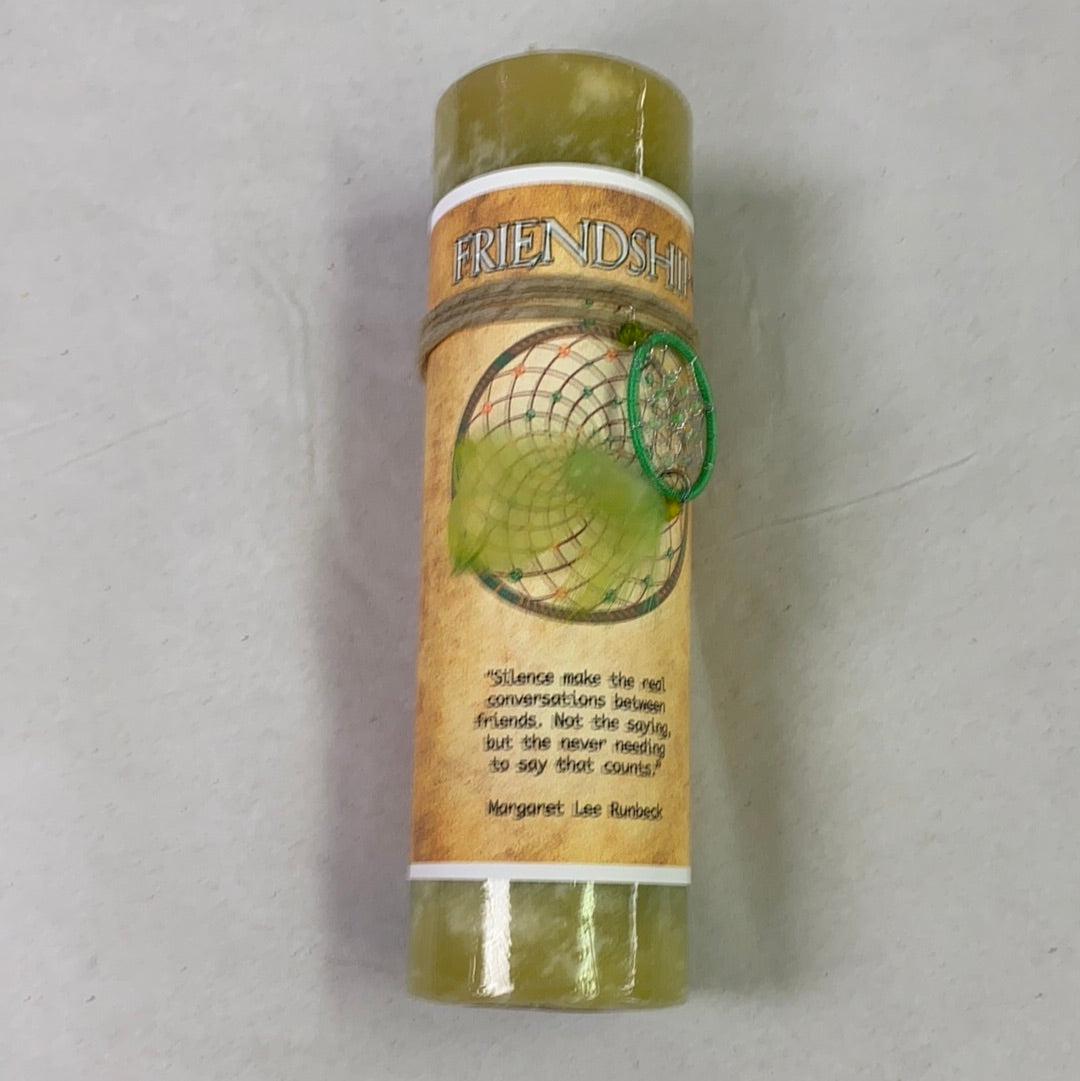 Friendship Dream Catcher Candle
Regular price
$18.00
$18.00
Embrace the new beginning in your life! FriendshipThis  Dream Catcher Candle makes an adorable gift. The spell candle attracts good people as your friends. It will help you to get friends with positive vibes.
The dream catcher candle can make your friendship stronger! It will help you to stay away from friends with negative vibes. You will start feeling happier and more peaceful! The good people around you can enhance your peace of mind. The scented candle also creates an enticing ambiance in your space.  
Product Detail:
It is a beautifully scented candle and has a label with an inspirational sentiment. 
"Silence makes the real conversations between friends.  Not the saying, but the never needing to say that counts."  Margaret Lee Runbeck
The Dream Catcher candles make wonderful gifts and tools for meditation or spell work.
Hand-Poured Pillar Candle

Burn Time 64 Hours

Size: 6.5" x 2" Pillar

Color: Green

Includes 3" Mini Dream Catcher beaded and feathered

Made in the USA

NOT Native American Made
Note: Remove all packaging before lighting, and never leave a lit candle unattended.