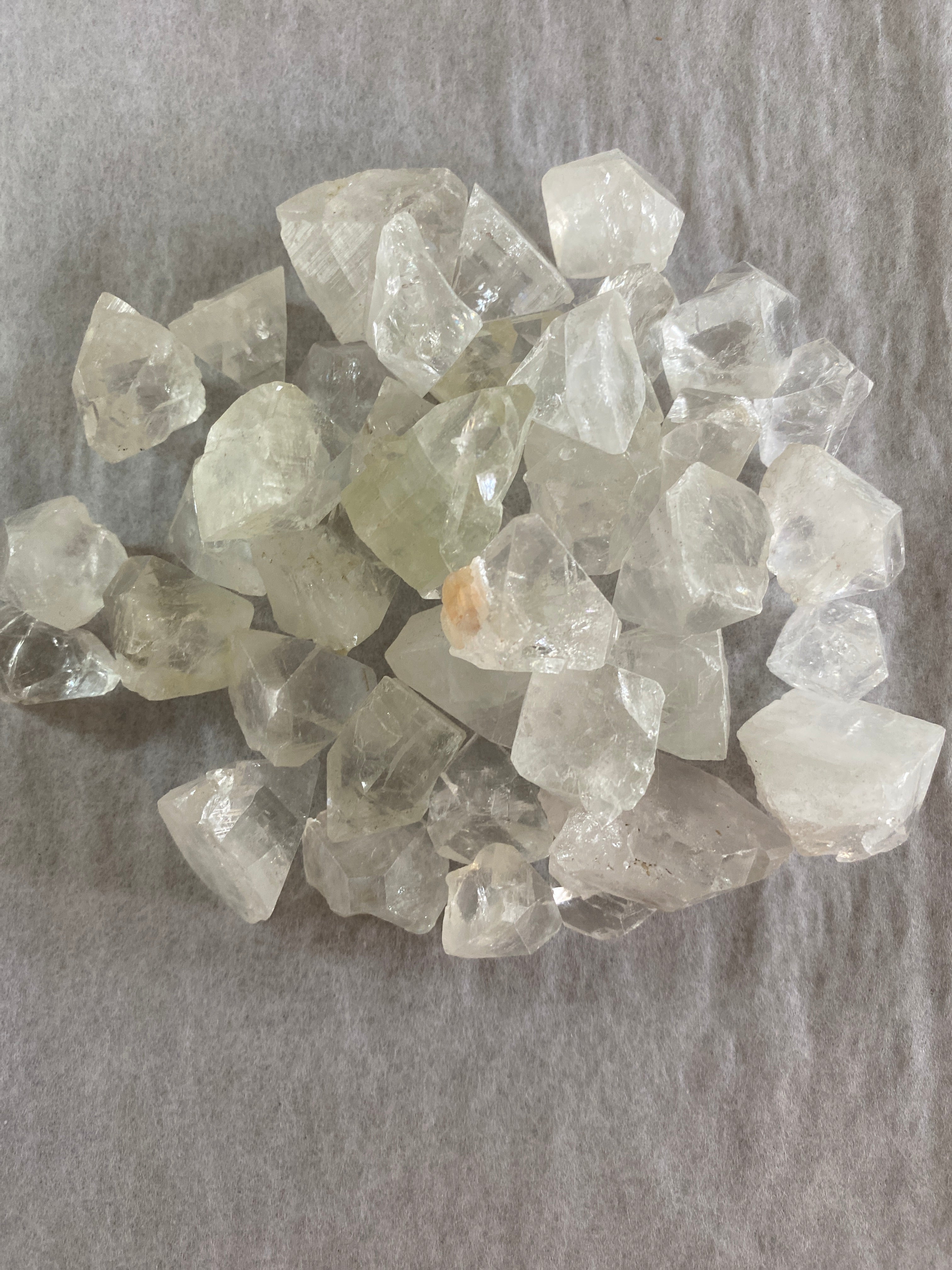 Apophyllite Point Tumbled
ENERGY: Is a very high vibrational stone that helps one attune their energies to those of higher dimensions and realms. This stone is here to connect one with their guardian angels and spirits who are guiding them on this journey of life. Our third eye and crown chakras become unlocked, with a powerful connection formed between the two. This channel will help one understand the images and energies they see and feel when meditating with this stone. Apophyllite is a perfect tool for anyone looking to expand their consciousness and connect to a foreign realm not like our own. All practitioners of astral projection and lucid dreaming need a piece of Apophyllite at their bedside. This stone will fill one's entire room with high vibrational energy that will allow one to easily transcend into the abyss. 
PHYSICAL: Works on the Lungs and heart. Assists with astral projection.
Chakras: Crown, Third eye
Zodiac: All
Size, shape and weight vary per stone.