Harnessing the Power of Tarot Cards: A Comprehensive Guide to Daily Tarot Practices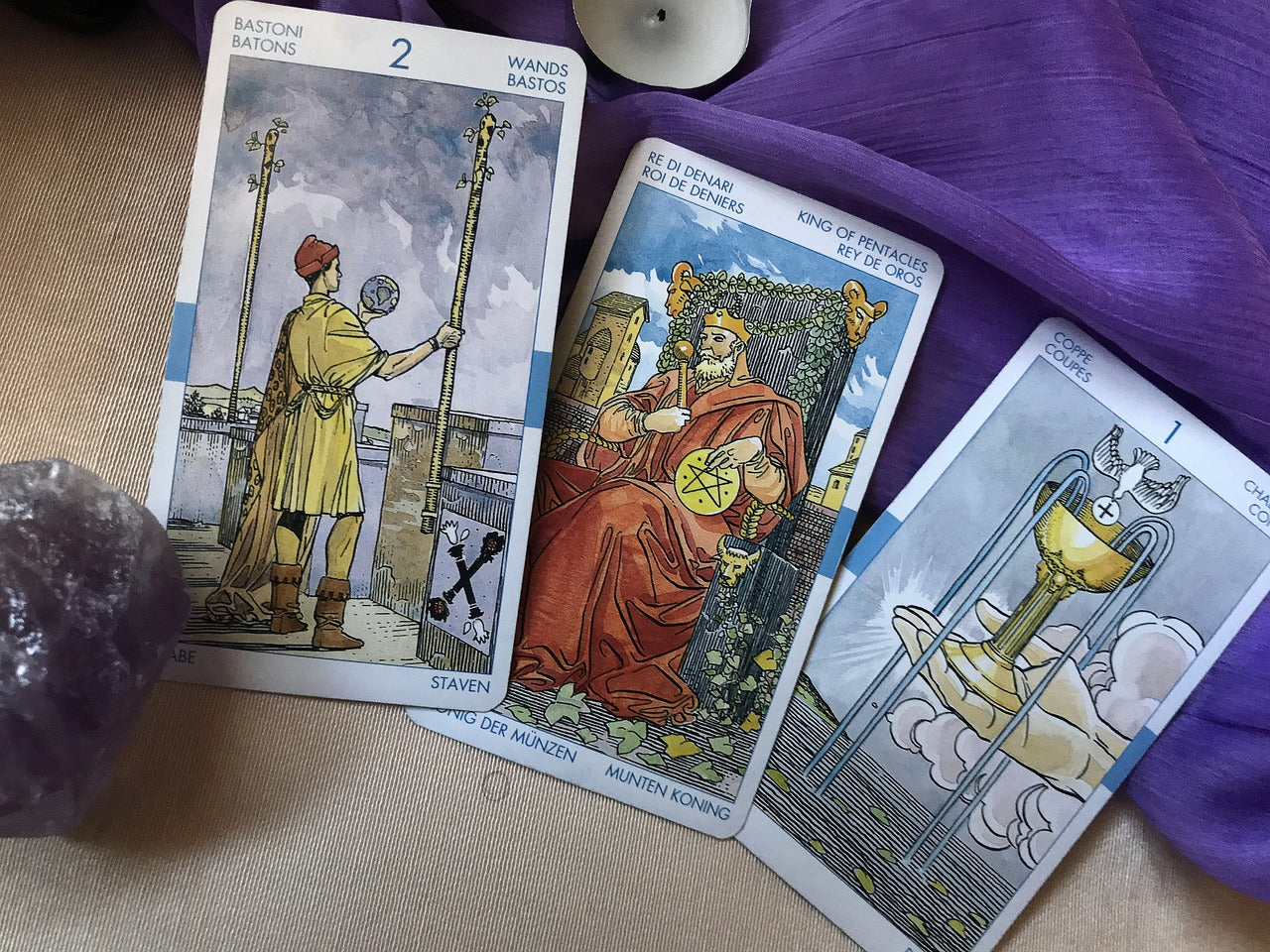 Incorporating tarot cards into your daily routine can be a powerful tool for self-reflection, guidance, and personal growth. Whether you're a beginner or an experienced tarot enthusiast, developing a consistent daily tarot practice can deepen your connection with the cards and enhance your intuitive abilities. In this blog post, we'll explore five effective ways to integrate tarot into your daily life, providing you with practical tips and insights to make the most of your tarot journey.
Morning Tarot Meditation: Setting Intentions for the Day
Begin your day by selecting a tarot card that resonates with your intentions, goals, or challenges for the day.
Take a few moments to gaze at the card, absorbing its imagery and symbolism.
Close your eyes and visualize yourself embodying the qualities and messages of the card.
Meditate on the card's wisdom, allowing it to guide your thoughts and actions throughout the day.
Tarot Journaling: Deepening Self-Reflection and Insight
Keep a tarot journal to record your daily card draws, interpretations, and reflections.
Write down your initial impressions of the card and its symbolism.
Reflect on how the card's energy and messages relate to your current circumstances or questions.
Explore the emotions, thoughts, or insights that arise during your contemplation of the card.
Notice patterns and recurring themes in your journal entries, gaining deeper self-awareness and personal growth.
Tarot Affirmations: Empowering and Transformative Statements
Select a tarot card that represents the qualities, strengths, or guidance you seek to embody.
Formulate a positive affirmation based on the card's energy and message.
Repeat the affirmation daily, either silently or aloud, to reinforce your desired intentions and beliefs.
Visualize the card's imagery and embrace the empowering energy it holds.
Allow the affirmation to inspire and guide your actions, fostering personal empowerment and transformation.
Tarot Card of the Day: Insightful Guidance for Decision-Making
Draw a single card each morning to serve as your "Card of the Day."
Reflect on the card's meaning, symbolism, and messages in relation to your current circumstances or challenges.
Consider how the card's energy can provide guidance or insight into the decisions you may face during the day.
Trust your intuition as you interpret the card's relevance and apply its wisdom to your choices and actions.
Use the card's guidance as a source of inspiration and confidence throughout your day.
Evening Tarot Reflection: Gratitude and Integration
In the evening, choose a tarot card that represents a highlight or significant event from your day.
Reflect on how the card's energy aligned with your experiences or provided insight.
Express gratitude for the lessons, blessings, or challenges that unfolded throughout the day.
Consider how the card's messages can continue to support your personal growth and development.
Set an intention to carry the card's wisdom and guidance into the following day.
By incorporating these daily tarot practices into your routine, you'll deepen your connection with the cards, enhance your intuitive abilities, and gain valuable insights into your personal journey. Embrace the transformative power of tarot as you navigate life's challenges, celebrate successes, and cultivate self-awareness. May your daily tarot practice be a source of guidance, inspiration, and self-discovery.
---